Leading High-Efficiency Furnaces Installed by Experts
Let the experienced professionals at Auburn Heating, Plumbing & Air Conditioning put a modern, high-efficiency furnace in your home so that you can stay warm all winter. With us, you get:
Fully-Equipped Service Trucks
Dedicated to Your Satisfaction
Financing Options for Your Budget
Financing Starting as low as $102 a Month
Finance your new furnace easily with monthly payment plans starting at just $102! Click below to fill out your application in just a few minutes and get approved fast.
Learn More Furnace Installation FAQs
Satisfy your burning desire to learn more about furnace installations with our handy FAQ below. Need to know something else? Contact our team and ask a pro.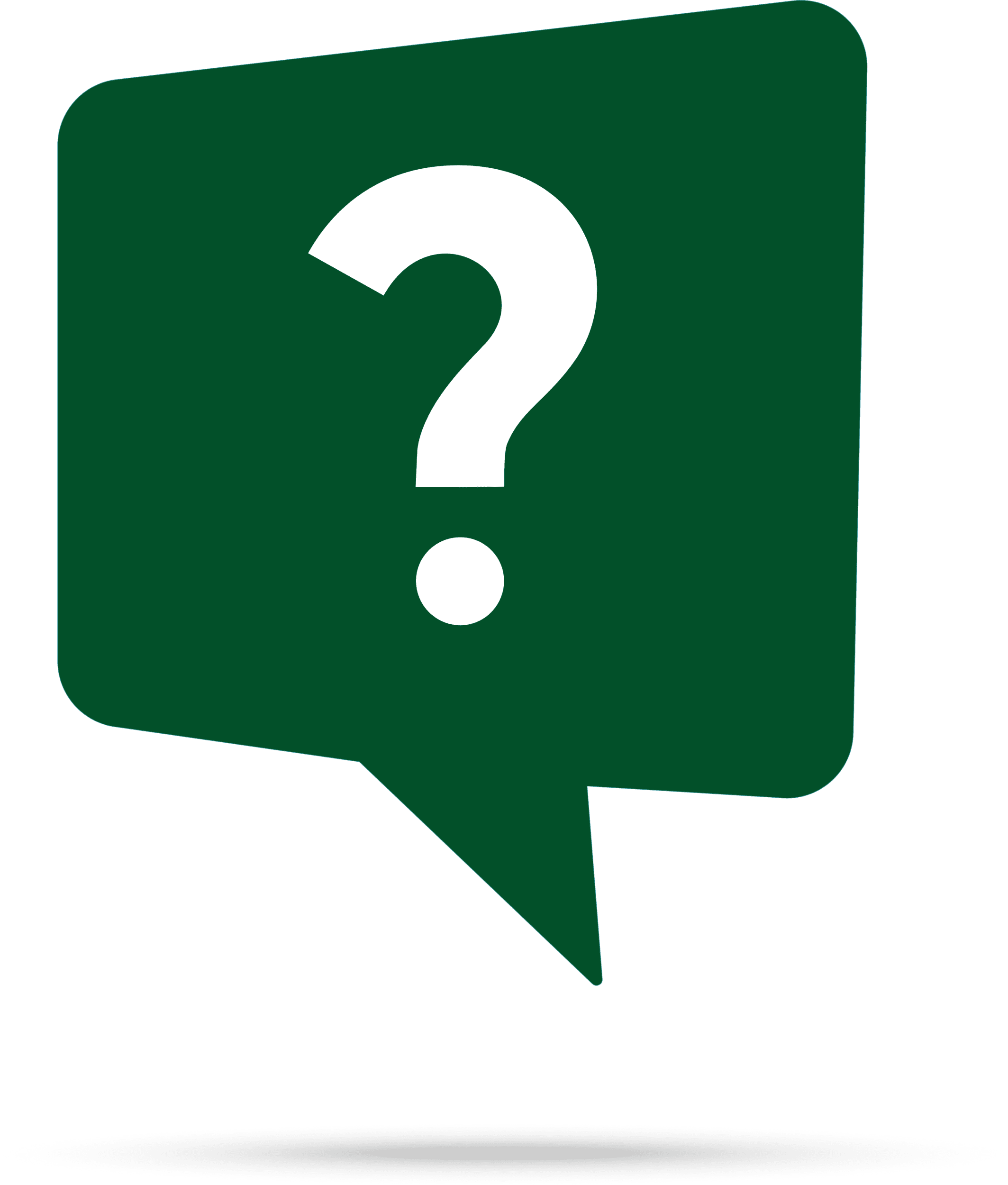 What types of furnaces does Auburn Heating, Plumbing & Air Conditioning install?
Auburn Heating, Plumbing & Air Conditioning installs high-efficiency central furnace systems from top brands, including:
Trane
RunTru by Trane
Goodman
Payne
These modern models are designed to provide significant energy savings compared to older heating equipment, so that you can offset your installation costs over time with energy savings.
Does Auburn Heating, Plumbing & Air Conditioning provide a warranty for furnace installations?
Yes, we provide a 1-year warranty on all labor and a 10-year warranty on all parts for new furnace installations. We stand proudly by the quality of our work and our products.
How long does it take to install a new furnace?
The installation times for furnaces can vary, but most can be completed in less than one full business day. To get a precise timeline estimate, reach out to our experts who will take into account your specific heating needs and your home's unique characteristics.
Can you install a new furnace in an older home?
New furnaces can be installed in older homes, but you may need to upgrade your ductwork to make sure the new furnace operates efficiently. We'll give you a comprehensive plan detailing the installation process before we start, so you can plan accordingly.
What factors affect the cost of a furnace installation?
Furnace installation costs are determined by:
Your chosen furnace's make and model
Your home's size and heating requirements
Where the installation location is and how easy it is to access
The existing ductwork's condition
For a detailed installation quote, reach out to our team at Auburn Heating, Plumbing & Air Conditioning. We'll provide an estimate based on your specific needs.
How do I determine the appropriate furnace size for my home?
Making sure your new furnace is the right size for your home is a complex job that depends on factors like:
Your home's size
The ceiling height of each room
Your insulation levels
… and more. Our experienced HVAC technicians will perform a load calculation for your home so that we can recommend the appropriate furnace size. This lets us suggest the most efficient and cost-effective solution for your home and comfort preferences.
What are the benefits of upgrading my furnace?
Upgrading your furnace can provide several benefits including:
Enhanced energy efficiency
Improved comfort
Fewer repairs
Improved safety
Increased home value
Quieter operation
Does Auburn Heating, Plumbing & Air Conditioning offer maintenance plans for furnaces?
Yes, we do. Our yearly furnace tune-ups start at just $129 and are a great way to keep your new heating equipment in excellent condition.
Why Choose Auburn Heating, Plumbing & Air Conditioning?
At Auburn Heating, Plumbing & Air Conditioning, your comfort means everything to us. When you choose us for your HVAC or plumbing project, we bring you all kinds of benefits.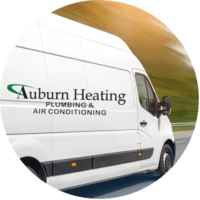 Over 50 Years in the Industry
We've watched the art of comfort evolve over decades. Our team combines current knowledge of HVAC and plumbing technology with the kind of expertise you can only get through raw experience.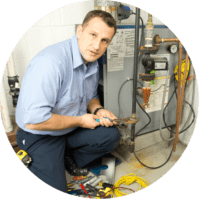 Consistent Quality
We never cut corners, and we hold ourselves to the same high standards on every job. Rest assured that you're always getting our best work.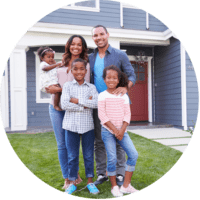 Community Driven
As members of the Chagrin Valley Chamber of Commerce, we're fully committed to improving life for our customers—who are also our friends and neighbors.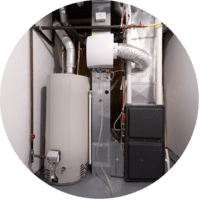 Service for Every Major Brand
No matter what kind of plumbing or HVAC equipment you have, our team can help. Contact us to troubleshoot and recommend solutions.
We're Here to Keep You Comfortable at Auburn Heating, Plumbing & Air Conditioning
Our experienced pros and fully-equipped trucks are ready to provide you with the best service around—so you can enjoy the comfort and luxury you deserve.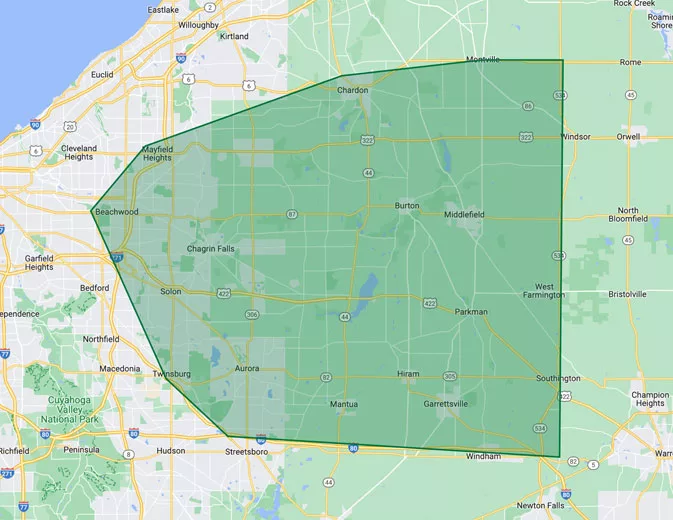 We Can't Wait to Hear From You—Reach Out Today!
The Auburn Heating, Plumbing & Air Conditioning team is always ready to help with your plumbing and HVAC needs. Whether you need new equipment, repairs, a tune-up, or just some honest and trustworthy advice, you can count on us. Fill out the form here and one of our specialists will reach out to help as soon as possible.
Auburn Heating, Plumbing & Air Conditioning
16821 Park Circle Drive
Chagrin Falls, OH 44023
Call any day from 7:00 AM to 7:00 PM or 24/7 for Emergency Service
(440) 543-1777
We provide top-of-the-line HVAC & plumbing services to Chagrin Valley, Chagrin Falls, Solon, Macedonia, Twinsburg, and Mayfield Heights.
When you need professional support for your home comfort needs, Auburn Heating, Plumbing & Air Conditioning is your best bet! Even if we didn't originally install your equipment, our team has what it takes to provide you with expert advice and make cost-effective improvements.
Request a Quote
Join Our Guardian Plan & Save!
Our Guardian Plan gives you an incredible deal on your HVAC service. Enjoy better, more consistent performance from your heating and cooling equipment by having a dedicated technician assigned to you who can ensure that it functions at its best for years to come.
Prevent & Protect Members Get:
15% off all repairs (parts and labor)
5% off new equipment
An assigned service technician
Regular updates and recommendations for your equipment
Priority service—go to the front of the line when you have heating or cooling issues in extreme temperatures!
No overtime rates—enjoy 24-hour emergency service!
Learn More About Our Guardian Plans
Learn More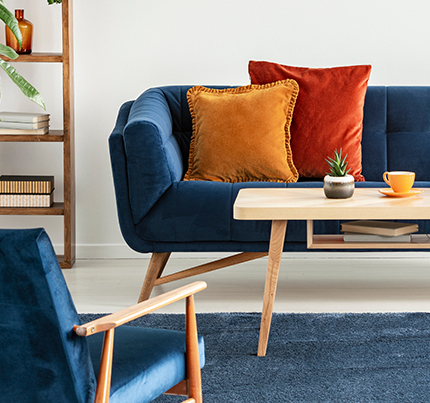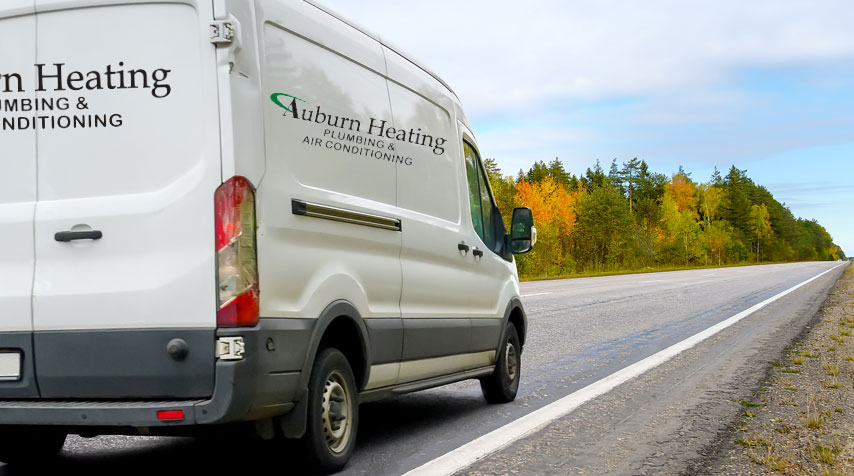 Trust the seasoned professionals at Auburn Heating, Plumbing & Air Conditioning with your next HVAC or plumbing job. We're here to keep you safe, comfortable, & healthy!
Book Now
4.9 Stars From 200+ Reviews
"Thank you for having Matt handle my AC systems. He is an outstanding technician/worker, and an excellent 'goodwill ambassador' for you and your firm."