ENSURE THE QUALITY OF YOUR HOME'S AIR
Auburn Heating, Plumbing, and Air Conditioning can provide you with services to improve your indoor air quality, helping you and your family live healthier lives. Whether you need help removing dust and allergens from the air or you need humidification service to add moisture to your indoor air, our technicians use high-quality products that are industry proven to give you the best quality of air and ensure the health of you and your family.
IN ADDITION TO OUR AC REPAIR SERVICES, WE'RE PROUD TO OFFER THE LATEST IN APRILAIRE PRODUCTS
Aprilaire makes the best indoor air quality (IAQ) products in the industry, which is why we are proud to carry and install these products for our customers. We offer high-efficiency air cleaners and even ultraviolet air cleaners that will reduce the allergens and dust from the air, which is crucial to your family's health, especially if you suffer from allergens and asthma. If you notice that the air in your home is dry, having a humidifier in your home can help. We can analyze your home and supply you with the humidification you need for properly humidified air. If you have concerns about your indoor air quality, please give us a call and let us know how we can help.
ARE YOUR COILS CLEAN?
There is an air conditioning coil inside your HVAC system. When dirty, it can cause your system to work much harder, costing you money! This undo strain can lead to an untimely breakdown of your system, costing you dearly. The best way to prevent this issue is to invest in a high-efficiency air cleaner. The Aprilaire Clean Coil Guarantee is your protection. Please call for details today.
WHAT IS THAT SMELL?
No matter how meticulous you may be at cleaning your home, that will not protect you against problems related to excess moisture. High relative humidity (RH) can be harmful to your home in several ways: Mold – It can grow anywhere there is excess moisture. It can spread in your walls, carpets and in the basement. Damage – Excess moisture increases the risk of termites, in addition to damage to your trim and wood flooring. Aprilaire High Capacity Dehumidifiers are recommended to clients who want to alleviate the risks associated with high humidity. Please call for details today.
Indoor Air Quality Products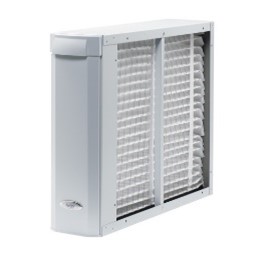 Media Air Cleaner
Our media-type air filters from Aprilaire use industry-leading filtration technology to keep the air you breathe healthy and clean. Additionally, air filtration keeps the components of your furnace operating properly and more efficiently- which saves you money every month, and in the long run.

Whole Home Humidifier
Relative humidity is one of the least understood and most important aspects of total air comfort. If your home does not have the proper RH level, it can lead to dry skin, hair, nose and scratchy throats. Additionally, your furnace doesn't have to work as hard to make your home feel comfortable, which saves you money in the long run.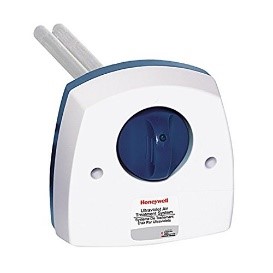 UV Light
UV lighting used in HVAC systems prevents or eliminates the buildup of any type of organic material on the system's drain pipes, cooling coils, and interior ductwork. It not only improves airflow and reduces maintenance costs, but it also kills pathogens and other microorganisms that would normally thrive in an HVAC system and keeps those cold and flu bugs at bay. It's simply a smart, healthy option that makes sense no matter how you look at it.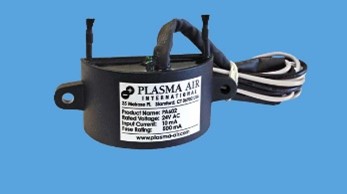 Plasma Air Bi-polar Ionizer
Plasma Air provides the best air purification solution- tackling some of the most challenging indoor air quality issues. Scientifically-proven bipolar ionization-based plasma technology outperforms filters, UV and photocatalytic oxidation (PCO), in odor removal and every category of pollutant… from well-known allergens like dust, pollen, and pet dander to microscopic pollutants like viruses, bacteria, and gaseous chemicals.