How many indoor air quality risk factors does your home have?
February 7, 2022
Old homes are more likely to have indoor air quality issues.
Correct! Wrong!
While older homes can certainly face indoor air quality issues, newer houses are more likely to have issues. Newer construction has been built with more effective building envelopes to help improve energy efficiency and protect against outdoor air pollutants. The result is that new buildings are sometimes too well insulated and HVAC systems are not always able to provide enough ventilation and filtration to control pollutants in indoor air.
Indoor air is cleaner than outdoor air.
Correct! Wrong!
According to the Environmental Protection Agency (EPA), indoor environments have 2 to 5 times more pollutants than outdoor environments. In extreme cases, indoor pollutants have been recorded at levels 100 times higher. Combine all that indoor air pollution with the fact that we spend 90 percent of our time inside and it's no surprise that the EPA has ranked poor IAQ among the top five environmental health risks.
During which season(s) do we receive the most Indoor Air Quality complaints? (select all that apply)
Please select 2 correct answers
Correct! Wrong!
These seasons are notorious for outdoor allergies, but we also see a lot of issues arise indoors for a different reason: building systems are switching from heat to cooling in springtime, and vice versa in the fall. When HVAC systems that have not been used or cleaned in many months they suddenly push dusty air into your living spaces.
How can poor IAQ affect children in school ?
Correct! Wrong!
All of the above. Because children's bodies are still growing and developing, they are at a greater risk for developing health problems when exposed to environmental and chemical hazards. Resulting health problems can affect students' ability to concentrate and learn in the classroom. In the short-term, exposure to harmful substances can lead to temporary health issues like eye, nose and throat irritation; fatigue; and headaches, or to more serious health problems, like asthma. Regular exposure has also been found to cause serious long-term health effects. Furthermore, exposure to environmental hazards can have a significant impact on children's education by decreasing their attendance, ability to focus, and overall performance in the classroom.
Which chemical is responsible for the "fresh new" smell you experience in new cars, homes and buildings?
Correct! Wrong!
Not a lot of people know that the characteristic smell of new products, furnishings and other materials comes from formaldehyde. Formaldehyde is commonly used in the manufacturing, building and home furnishing industries for its preservative and adhesive qualities. You would be amazed how many products contain formaldehyde, despite this chemical's status as a known human carcinogen. The list includes everything from the carpeting and cabinets in your home to beauty products, paint and a wide range of consumer goods and building materials. Source: National Cancer Institute
What percent of asthma is attributed to dampness and mold?
Correct! Wrong!
21% Source: Moisture causes mold and mold can cause respiratory symptoms and asthma. Harvard Review
What percentage of homes have elevated levels of chemicals in the air from household cleaners and other products?
Correct! Wrong!
40% - In recent days, a much larger focus has been placed on cleaning and disinfecting our homes. This creates another indoor air quality issue because we are breathing in chemicals.
Good indoor air quality requires which of the following?
Correct! Wrong!
All of the above – Temperature, Humidity, Ventilation, Indoor Air Pollutants If you guessed all of the above, you are correct! Good indoor air quality requires that all four IAQ factors be kept in balance for optimal occupant health and comfort. Learn more about the four factors that determine IAQ here.
Which product category is least likely to contain formaldehyde?
Correct! Wrong!
One of the biggest challenges in reducing formaldehyde-associated risks is identifying which products are made with formaldehyde in the first place. Composite wood materials (like plywood, chipboard, etc.) commonly contain formaldehyde-based adhesives and are used to make doors, cabinets, wall paneling and engineered wood flooring. But formaldehyde-based adhesives aren't just limited to wood products. They can also be found in foam insulation, laminating adhesives, paints, coatings, sealants, upholstery and carpeting. These products will go through a process called "off-gassing" where formaldehyde is steadily emitted from the products.
How can fine particulate matter (PM2.5) impact health?
Correct! Wrong!
The term fine particles, or particulate matter 2.5 (PM2.5), refers to tiny particles or droplets in the air that are two and one half microns or less in width. The widths of the larger particles in the PM2.5 size range would be about thirty times smaller than that of a human hair. The smaller particles are so small that several thousand of them could fit on the period at the end of this sentence. Particles in the PM2.5 size range are able to travel deeply into the respiratory tract, reaching the lungs. Source: NY Department of Health
What do you know about indoor air pollution?
YOU ARE LIKE MOST PEOPLE, YOUR INDOOR AIR QUALITY KNOWLEDGE IS LIMITED!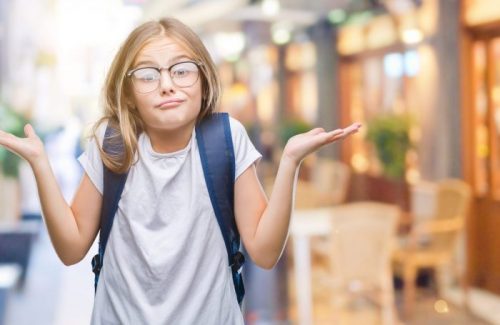 NOT TOO BAD!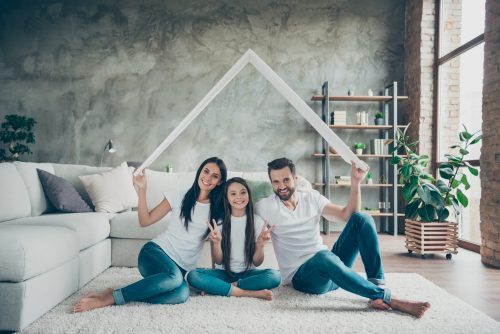 Outstanding !